Experience the yummy
delights of Cafe Choco Craze
Café Chococraze has been offering a wide range of innovative products from premium chocolates, coffees, western food products. We serve the high quality and finest range of Thick Coffee, Chocolick B, Chocolick M also popularly known as Cadbee and Cadmm. A flock of refreshing and mind boggling beverages with an authentic taste. To add to the saga we have variety of lip smacing street food on the menu.
We have an overwhelming response from customers all around India, they love our fabulous foods and drinks. Our continuum efforts and approaches in making our product portfolio better will be ongoing.
Chocolate, or theobroma cacao (the scientific name) literally translates as "food of the gods". Cocoa is made from the seed of the cacao tree flower. The seeds are frequently referred to as cocoa beans.
Read More
From the 19th century until the First World War and throughout the Second World Warthe Swiss chocolate industry was very export-oriented. After the Second World War Switzerland began to outsource
Read More
(NaturalNews) Chocolate lovers, rejoice: researchers have found that eating chocolate can have a positive impact on your health. In a study involving nearly 158,000 men and women, they determined that
Read More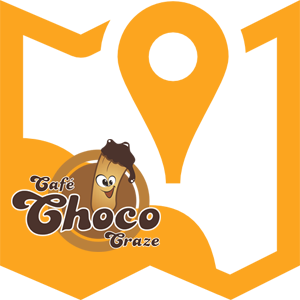 Do You Know we have more than 35+ Stores
Only in Maharastra?
Search for your nearby Cafechococraze Outlet